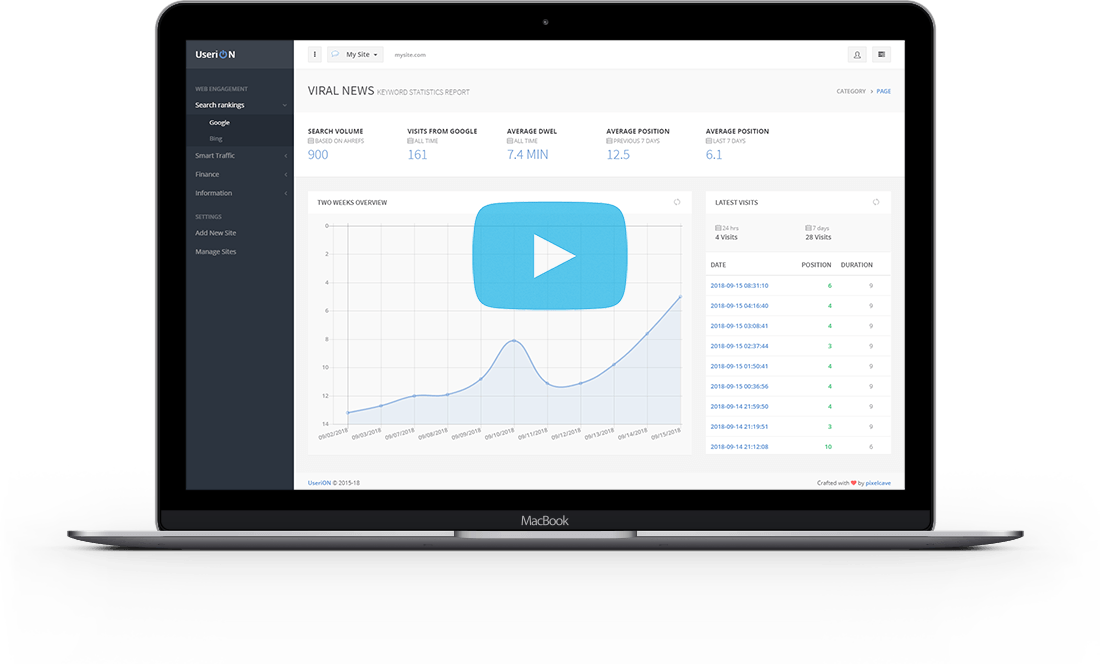 Let's start boosting your website's ranking without backlinks!
Userion is an intelligent system that provides services to promote sites and videos by improving their user behavior factors and social signals
Features
Absolutely premium approach to convert user interactions into real value, not just numbers in counters
Visits Origin
USA native, dedicated static IPs, white hat networks, no proxies
2,000 Real People
Strict relation: 1 IP used by 1 Unique Profile storing their own history
Add-block option
For complete Advertising safety you can turn on adblock option
100% Human Activity
Visits (on SERP as well) go with mouse movements, scrolls, clicks and request typing
Management of settings
Run and pause, set number of runs and visit's duration in minutes
Statistics
Track positions, duration of each task, screenshots of each run
Search engines ranking
Complete search engine visits provided by Userion aim to improve behavioral metrics as much as you need.
Bing Ranking
Smart Traffic
Visitors from different sources make your site trustworthy.
Online Reputation Management
Push down negative search results
Bing Push Down
Have a question? Contact us.